Vertical Rope Challenge
location: E Zone
TRIUMPH & CONQUER. Challenge yourself while having fun along the way or compete with your friends and colleagues! Gain mental strength and confidence maneuvering across the entire course. The vertical rope challenge that comprises of 7 obstacles of varying skill level. Make your way up a course of suspended obstacles that include Zummer Station, Giant Ladder, Cargo Net, Inclined Log, Cargo Tube, Cable Ladder and Santi pit. The Vertical Rope challenge course is a safe and exhilarating experience for all ages.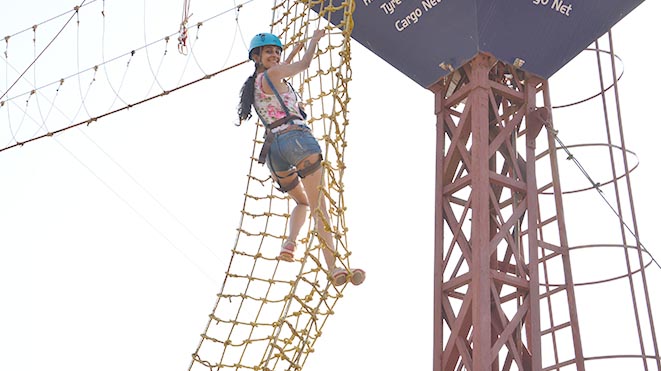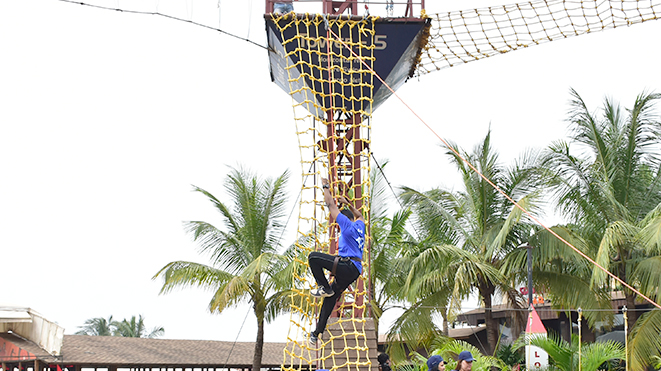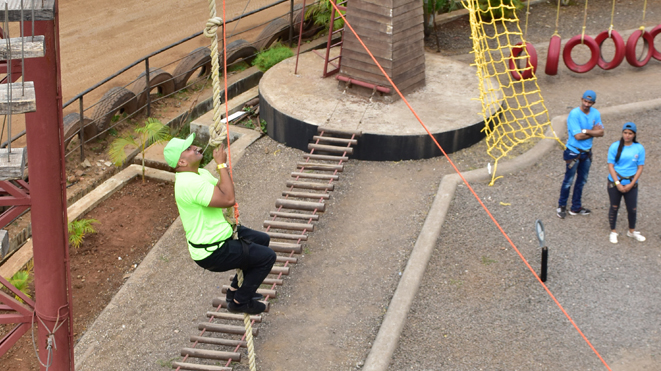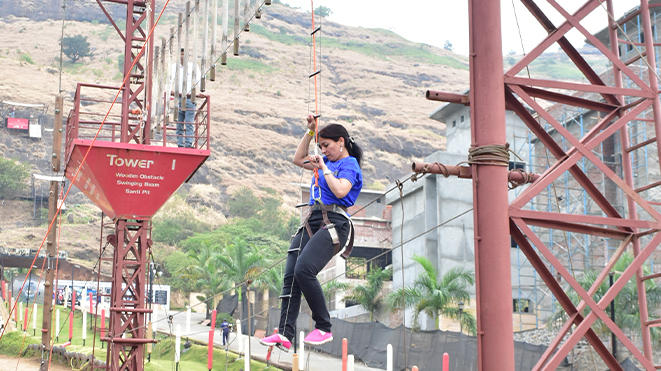 Activity
Vertical Rope Challenge
Suitable age group
6 years+
Maximum people
3 people per obstacle
Time taken for this activity
10 mins
watch it in action
Coming Soon!
safety measures
If you are pregnant, have a heart condition, neck or back problems, epilepsy, vertigo, a neurological disorder you should not participate in the above activity.
You must not be under the influence of Alcohol, Drugs or any other substance that may affect your senses.
Note: All the adventure activities are professionally handled by our experts who educate our guest about the safety measures and usability of the activity with the help of our trained Marshals.