SWOOP SWING (100 ft)
location: A ZONE
Pull the cord and dive from a 100 feet up on India's only Swoop Swing! Dive head first into the action with upto two friends and enjoy an experience of a lifetime! The thrill is enhanced by securing you in body harnesses rather than being seated in a rigid structure.
Experience a Free Fall of a 100 feet before swooping towards the ground at a speed exceeding 100 kmph and swinging back up the other side being not more than 1 meter from the ground.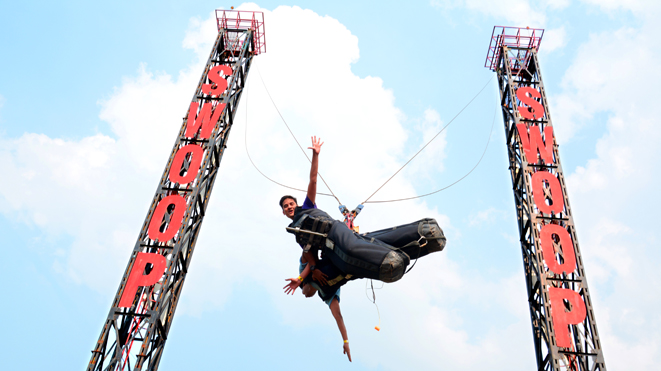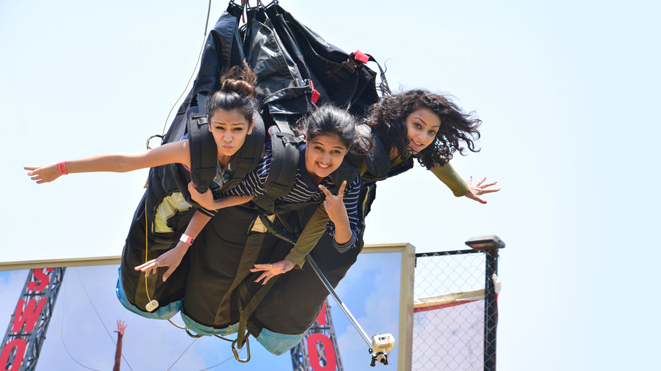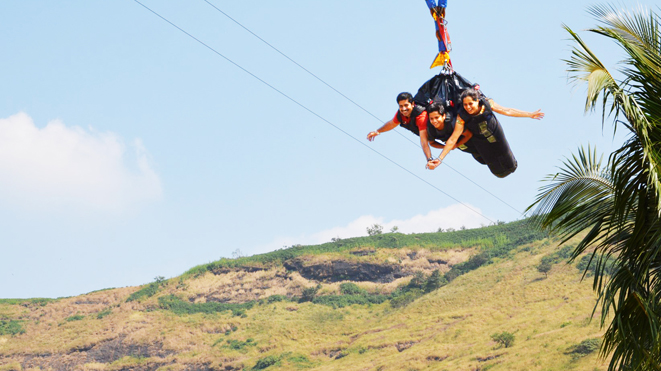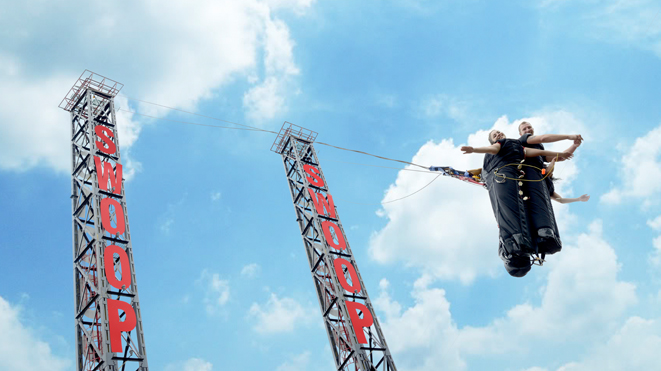 Suitable age group
6 years +
Time taken for this activity
10 mins
safety measures
Harness Bag provided.
If you are pregnant, have a heart condition, neck or back problems, epilepsy, a neurological disorder you should not participate in the above activity. You should seek medical advice first.
You must not be under the influence of Alcohol, Drugs or any other substance that may affect your senses.
Note: All the adventure activities are professionally handled by our experts who educate our guest about the safety measures and usability of the activity with the help of our trained Marshals.