Slingshot
location: F Zone
Call it what you want – a slingshot, Shanghai, flip, bean shooter, wrist-rocket or a hand catapult. We call it fun. Grab hold of the Y-shaped frame and let go of your ammunition. If there's a little bit of cheeky child left in you, you'll love loading a sling shot and pull back to release a flying ammunition. You will be surprised how exciting this team building activity is with an opportunity to compete with friends or colleagues. Deceivingly difficult, it'll take a little practice before you make contact with the target, but there'll be a lot of fun and laughter while you're trying.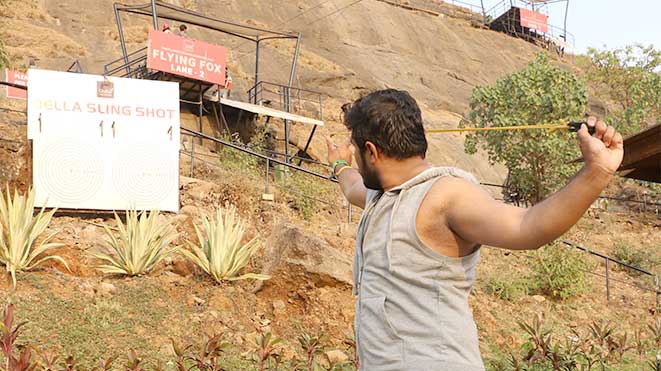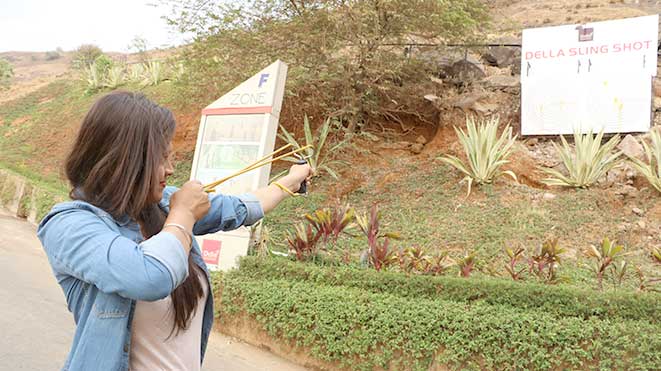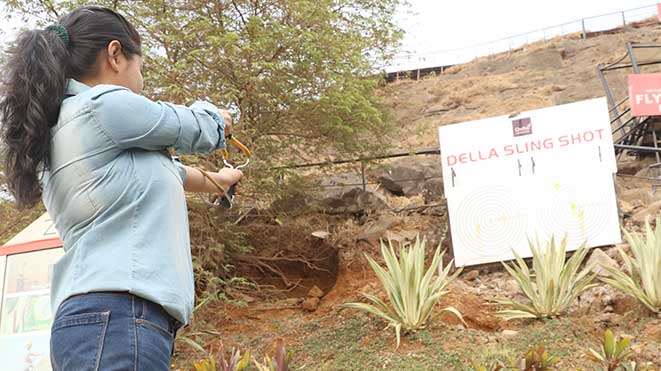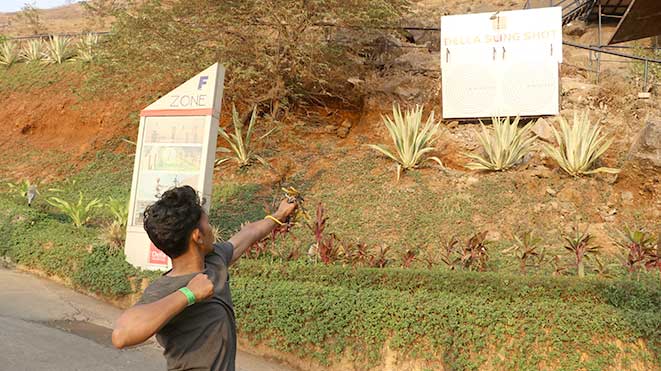 Suitable age group
6 years +
Time taken for this activity
10 mins
watch it in action
Coming Soon!
safety measures
If you are pregnant, have a heart condition, neck or back problems, epilepsy, a neurological disorder you should not participate in the above activity.
You must not be under the influence of Alcohol, Drugs or any other substance that may affect your senses.
Note: All the adventure activities are professionally handled by our experts who educate our guest about the safety measures and usability of the activity with the help of our trained Marshals.