Sky Cycling
location: A ZONE
Ride a bicycle on a rope suspended in the air at height of 30ft from the ground level and covers a total rope track distance of around 328ft. Adventure seekers will love to enjoy this extremely new activity as they can also experience the bird's eye view of the scenery around. Come along with your dear ones to experience cycling in the open air & feel the thrill. Our trained marshals will be guiding and supervising you throughout this activity.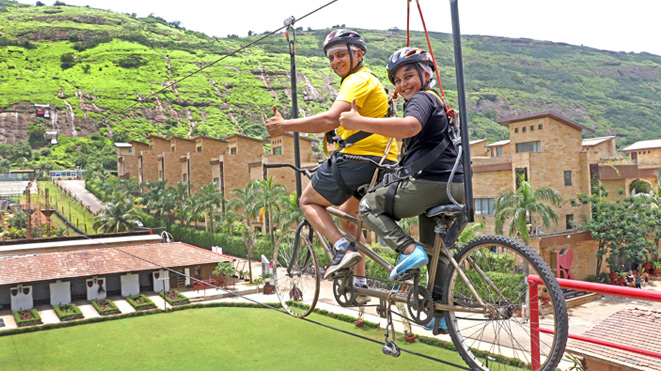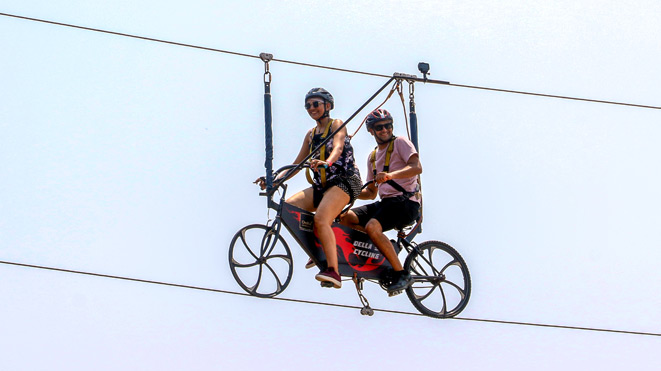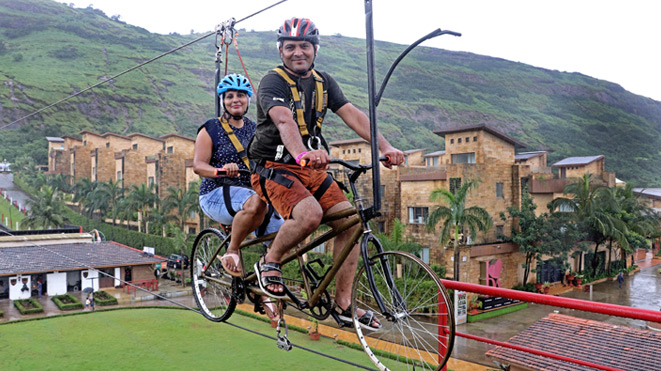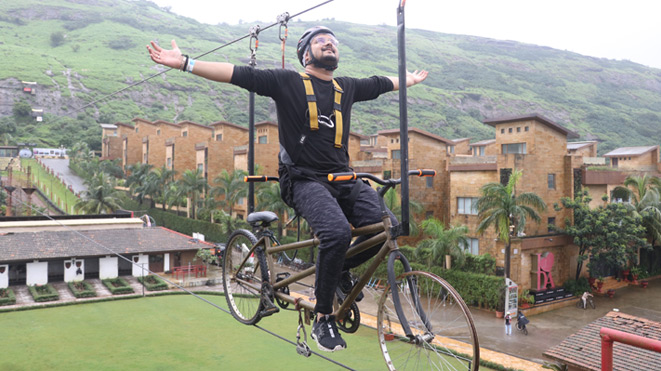 Suitable age group
6 years +
Time taken for this activity
10 -15 mins
safety measures
1. Waist harness and helmet is provided and is it be worn at all times.
2. Wearing shoes is mandatory.
3. If you are pregnant, have a heart condition, neck or back problems, epilepsy, a neurological disorder you should not participate in the above activity. You should seek medical advice first.
4. You must not be under the influence of Alcohol, Drugs or any other substance that may affect your senses.
Note: All the adventure activities are professionally handled by our experts who educate our guest about the safety measures and usability of the activity with the help of our trained Marshals.