Rodeo - Bull Ride
location: A Zone
There's nothing quite like the rodeo bull ride that will get your adrenaline pumping. Our rodeo bull ride will give you a chance to experience the sensation of riding a wild animal. The activity is completely safe with variable speeds that make it fun for everyone, even kids. Plus, being thrown is half the fun, especially when you know you'll be landing on padded flooring. Whether it's a corporate event, birthday party, or just a group of family or friends, when you want to add some unique and fun entertainment there's no better way than to try the rodeo bull ride.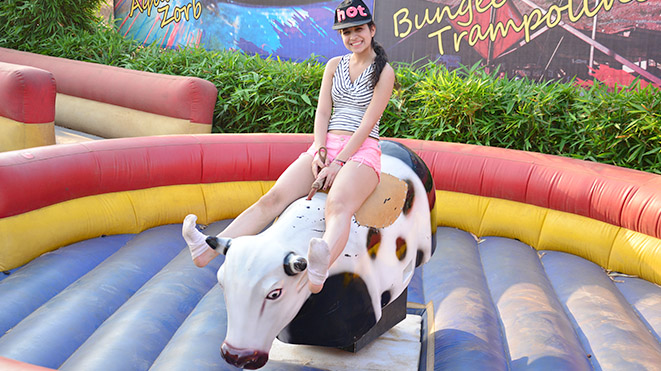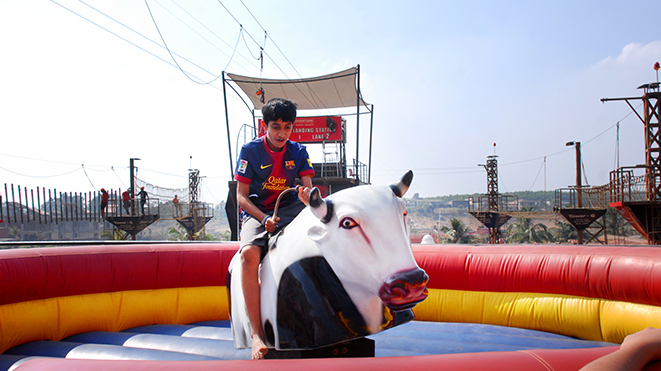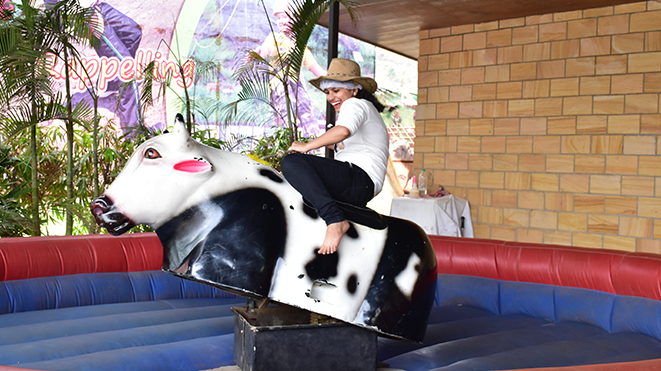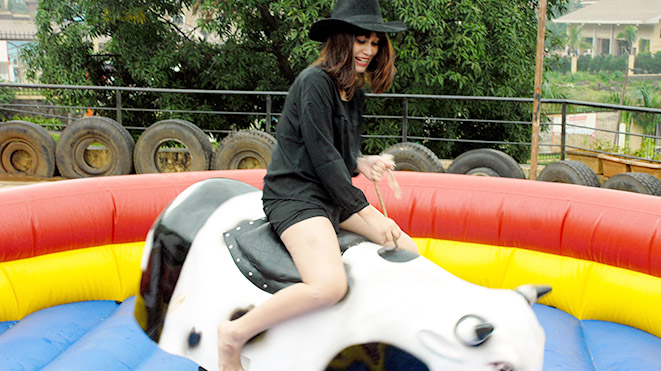 Activity
Rodeo - Bull Ride
Suitable age group
6 years +
Time taken for this activity
10 mins
watch it in action
Coming Soon!
safety measures
Padded flooring is often installed in order to prevent injury to those thrown off it.
If you are pregnant, have a heart condition, neck or back problems, epilepsy, vertigo, motion sickness, a neurological disorder you should not participate in the above activity.
You must not be under the influence of Alcohol, Drugs or any other substance that may affect your senses
Note: All the adventure activities are professionally handled by our experts who educate our guest about the safety measures and usability of the activity with the help of our trained Marshals.