Rocket Ejector
location: A Zone
Come and experience euphoria with our very own Rocket Ejector – India's highest Rocket Ejector – which catapults you four and a half floors high up into the sky. You will be strapped to the seat with 5 -point safety belts.The high tension elastic rope catapult will shoot you up, and gravity will pull you back down. In a few thrilling moments, this bouncing decreases and the pulse stabilizes.
Rocket Ejector gives you the opportunity to experience an extreme sport whilst having fun, your safety guaranteed with the highest standards of quality-controlled equipment as well as trained professionals standing by – so you can very well leave your inhibitions at the ground and soar high into the sky!!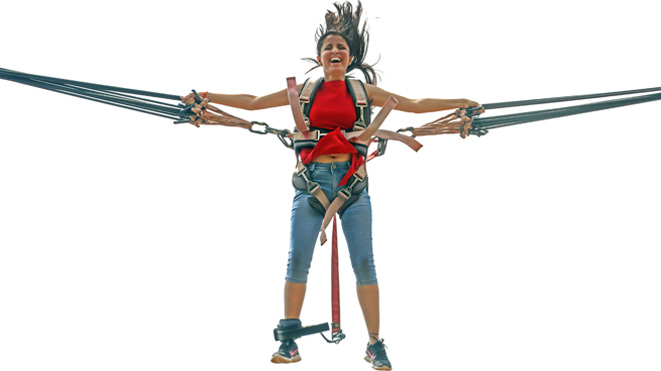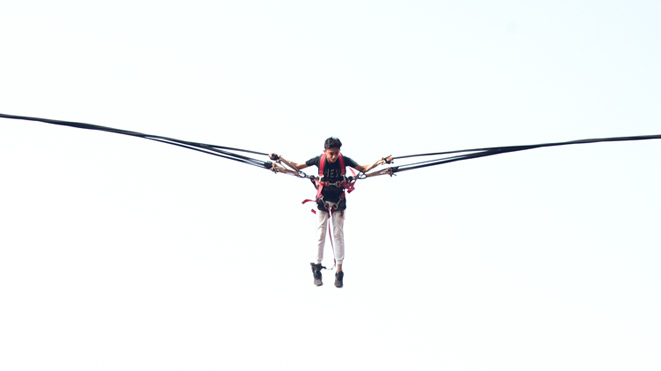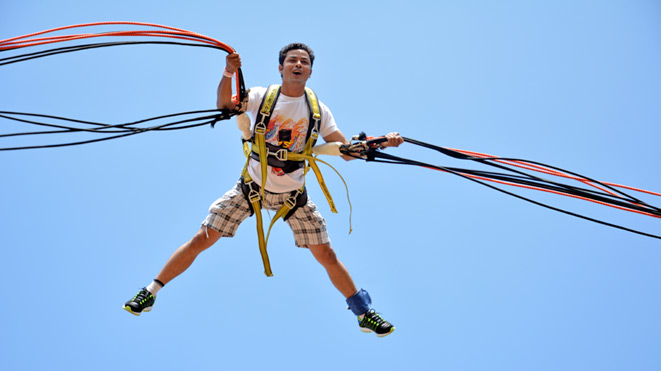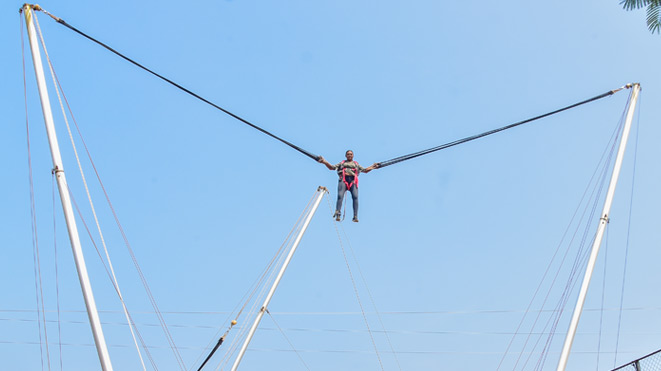 Activity
4 1/2 Floors High
Suitable age group
6 years +
Time taken for this activity
10 mins
safety measures
Max Weight: 90 kgs.
Harnesses available.
If you are pregnant, have a heart condition, neck or back problems, epilepsy, vertigo, motion sickness, a neurological disorder you should not participate in the above activity.
You must not be under the influence of Alcohol, Drugs or any other substance that may affect your senses.
Note: All the adventure activities are professionally handled by our experts who educate our guest about the safety measures and usability of the activity with the help of our trained Marshals.