Rappelling
location: E Zone
Experience the thrilling rush of rappelling down a vertical faced rock! This is an exhilarating way to have fun, challenge your mates or an exciting way to test your mountaineering skills. Our qualified and experienced instructors will be here to teach you all the skills necessary to conquer the crag.There are three rappelling lanes open for you to enjoy a larger-than-life Rappelling experience, which you will be bragging about for days to come.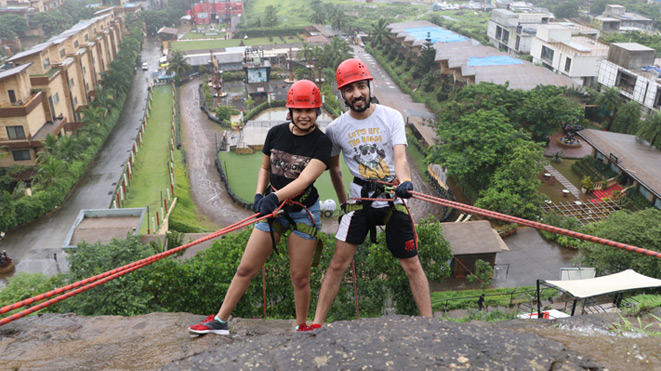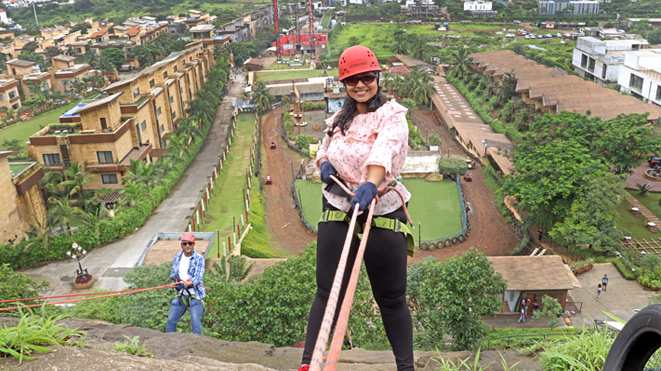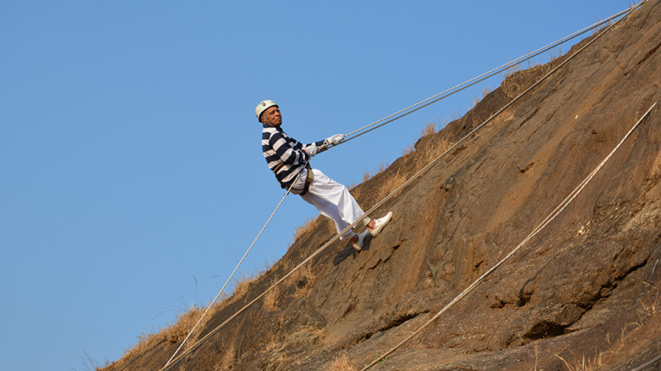 Suitable age group
6 years +
Time taken for this activity
10 mins
safety measures
Helmet, Gloves & harness is provided and is to be worn at all times.
If you are pregnant, have a heart condition, neck or back problems, epilepsy, a neurological disorder you should not participate in the above activity.
You must not be under the influence of Alcohol, Drugs or any other substance that may affect your senses.
Note: All the adventure activities are professionally handled by our experts who educate our guest about the safety measures and usability of the activity with the help of our trained Marshals.