Pistol Bow
location: F Zone
If you love rifle and pistol shooting, you're really going to love pistol bow shooting! Like any target sport, you'll need a steady hand, but crossbows are perfect for complete beginners. It is a smaller version of a regular crossbow and is light and easy to target with. Do you have the focus, discipline and consistency required to compete with friends or colleague for a high score on hitting the target?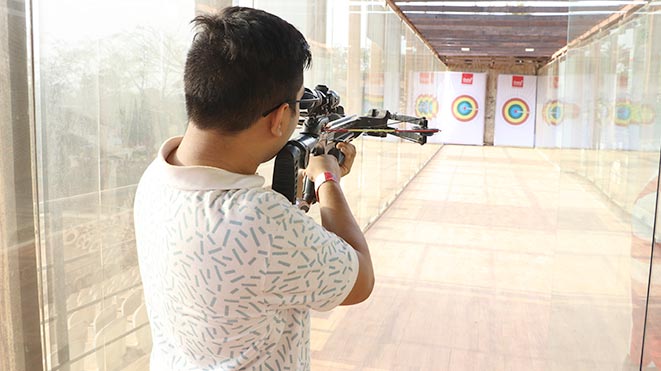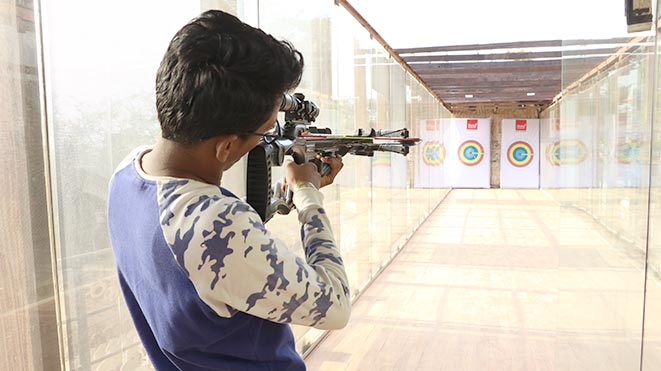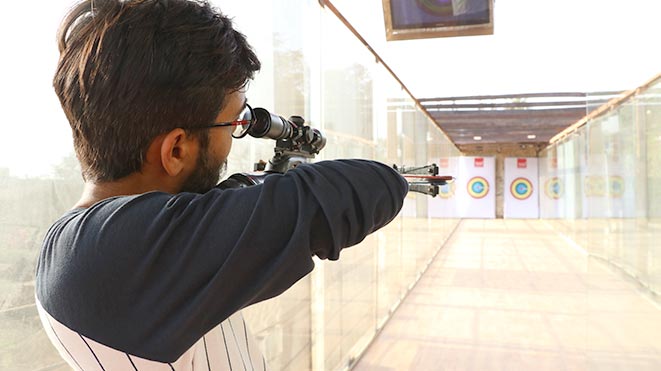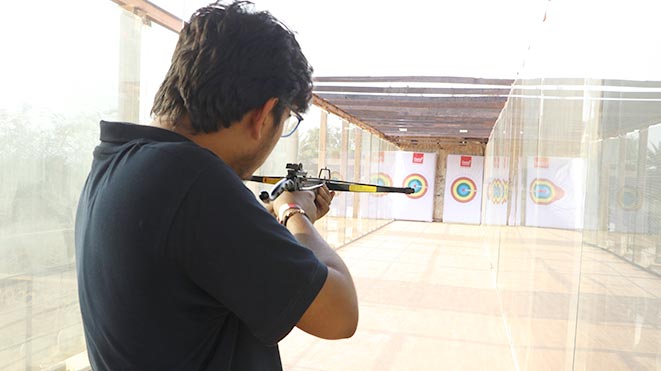 Suitable age group
10 years +
Time taken for this activity
10 mins
watch it in action
Coming Soon!
safety measures
If you are pregnant, have a heart condition, neck or back problems, epilepsy, a neurological disorder you should not participate in the above activity.
You must not be under the influence of Alcohol, Drugs or any other substance that may affect your senses.
Note: All the adventure activities are professionally handled by our experts who educate our guest about the safety measures and usability of the activity with the help of our trained Marshals.