Paintball
location: A Zone
Conceptualize, strategize and execute the best laid plans to capture and control your opponents base/flag.This is as real as it gets to a battle field. Feel the rush and go for glory as you enjoy the pleasure of shooting your family, friends and colleagues, May be even your "BOSS"
Compete, in teams or individually, to eliminate opponents by tagging them with paintballs using the terrain for tactical cover. Game types in paintball vary including capturing the flag, elimination, defending or attacking a particular point or area.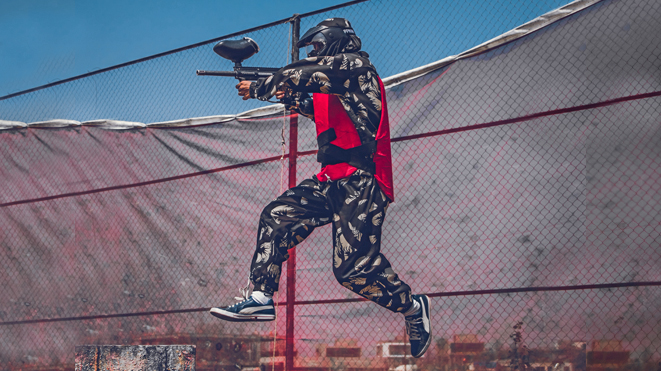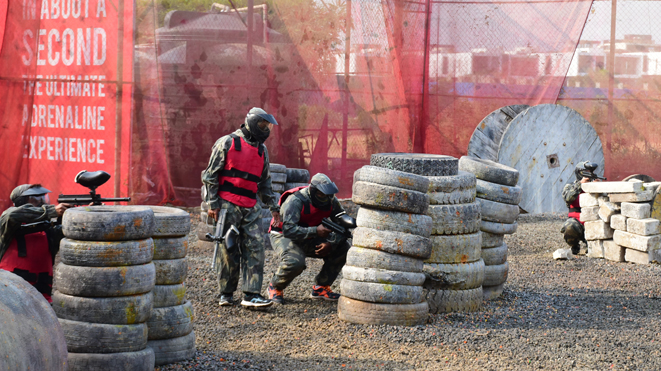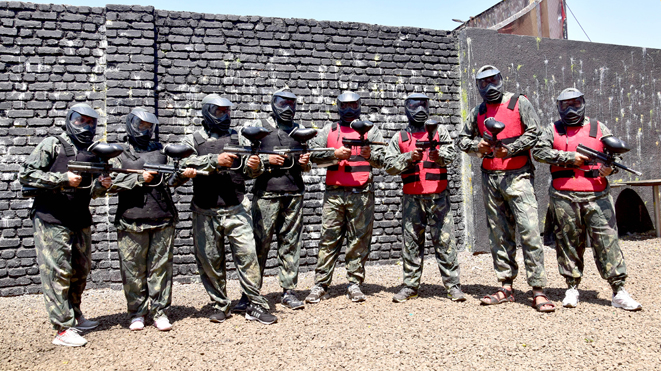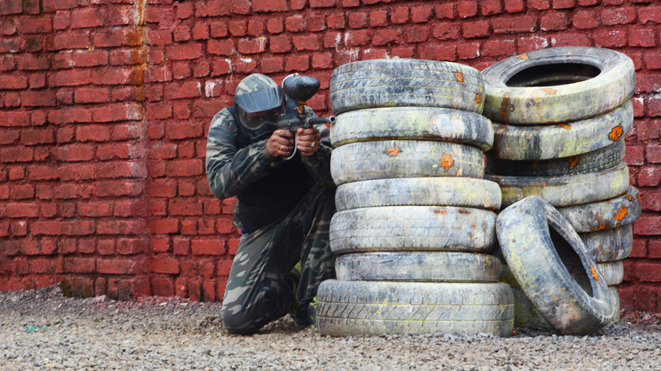 Activity
50 shots per person
Suitable age group
10 years +
Time taken for this activity
10 mins
watch it in action
Coming Soon!
safety measures
Chest Guard, Face Mask, Neck Protector and complete gear is provided and is to be worn at all times.
No blind firing & allow surrenders.
If you are pregnant, have a heart condition, neck or back problems, epilepsy, a neurological disorder you should not participate in the above activity.
You must not be under the influence of Alcohol, Drugs or any other substance that may affect your senses.
Note: All the adventure activities are professionally handled by our experts who educate our guest about the safety measures and usability of the activity with the help of our trained Marshals.