Milking Jersey Cows
location: B Zone
Have a go at milking a jersey cow! Jersey cows are amongst the friendliest breeds. Our experienced staff will show you what to do, and if you shy away from milking the cow you can stroke her instead. A great opportunity to get close to these wonderful animals. It's often one of those 'things to do' on an adult's bucket list! Relive bygone days from when the first thing our forefathers would do, was to milk the family cow.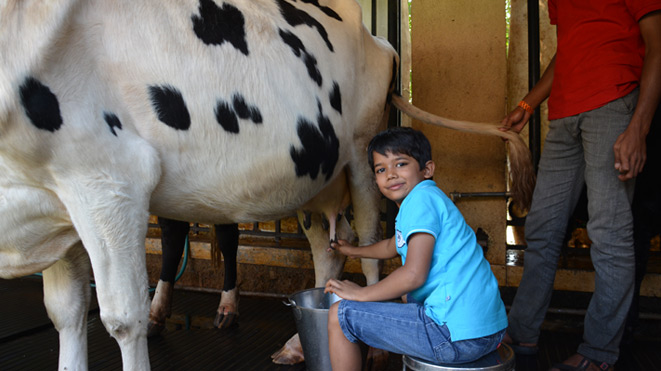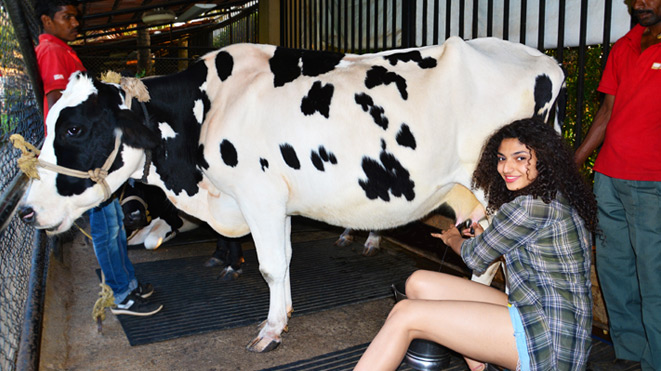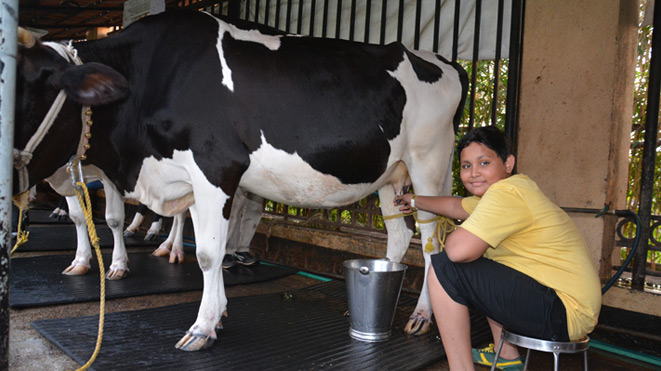 Activity
Milking Jersey Cows
Suitable age group
2.5 years +
Time taken for this activity
10 mins
watch it in action
Coming Soon!
Note: All the adventure activities are professionally handled by our experts who educate our guest about the safety measures and usability of the activity with the help of our trained Marshals.