Low Rope Challenge
location: E Zone
The Low Ropes Challenge Course is no less than the High Ropes Challenge Course; for what it lacks in height, it makes up for in vigor! Move across the course from Balancing Plank to Tyre Swing; from Fire Cracker Bridge to Monkey Tail; from a Broken Bridge to Swinging Beam, all the while being connected to a harness. Uniquely designed for groups of ALL AGES to experience leadership development, communication, teamwork skills and strategies, the low rope challenge is a series of activities designed to help teamwork. The low ropes challenge is a series of problem-solving experiences that will physically engage your team to develop and execute a plan. Your safety guaranteed at the highest possible standards of quality.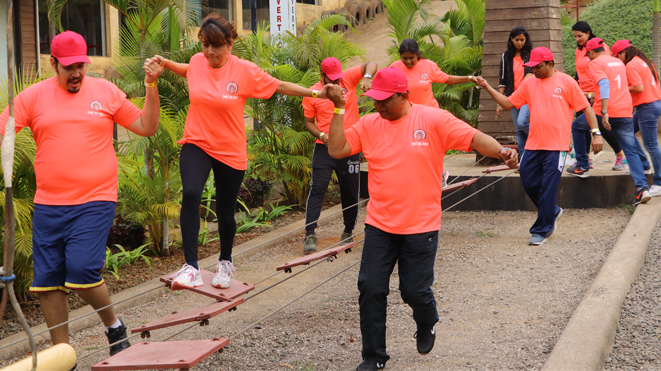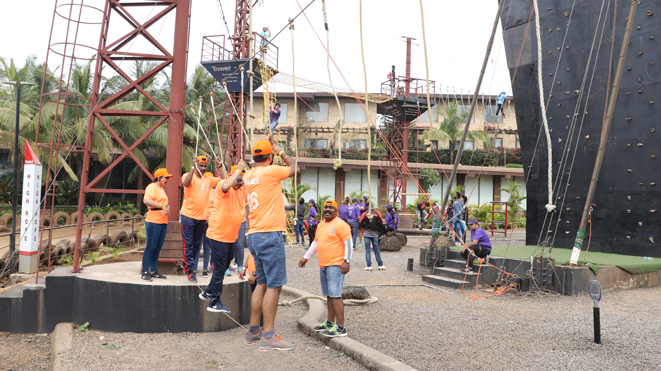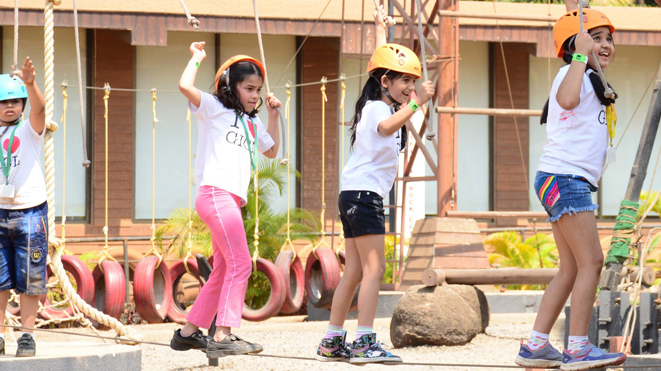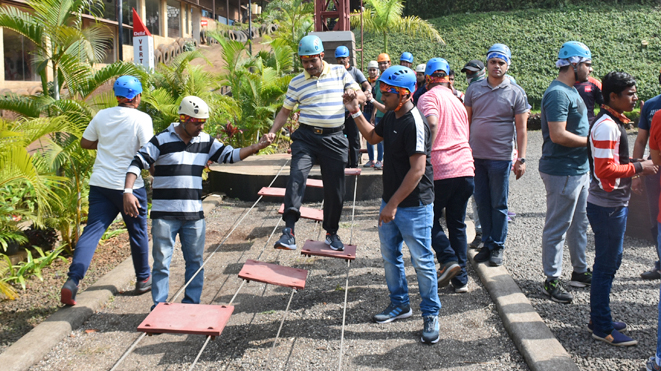 Activity
Low Rope Challenge
Suitable age group
6 years +
Maximum people
3 per obstacle
Time taken for this activity
10 mins
watch it in action
Coming Soon!
safety measures
If you are pregnant, have a heart condition, neck or back problems, epilepsy, a neurological disorder you should not participate in the above activity.

You must not be under the influence of Alcohol, Drugs or any other substance that may affect your senses.
Note: All the adventure activities are professionally handled by our experts who educate our guest about the safety measures and usability of the activity with the help of our trained Marshals.