Kids ATV
location: A Zone
If your kids are adventure enthusiasts bring them along for a quad bike adventure to enjoy a long straight ride and even some sweeping corners. Keep an eye on them alongside one of our Marshalls as they show off their skills on their way around the course. With special battery operated kids ATV bikes (for kids above 5 years), your kids are sure to get their adrenaline rushing in a controlled and safe environment. So let your little racers have a playtime upgrade with this all new adventure!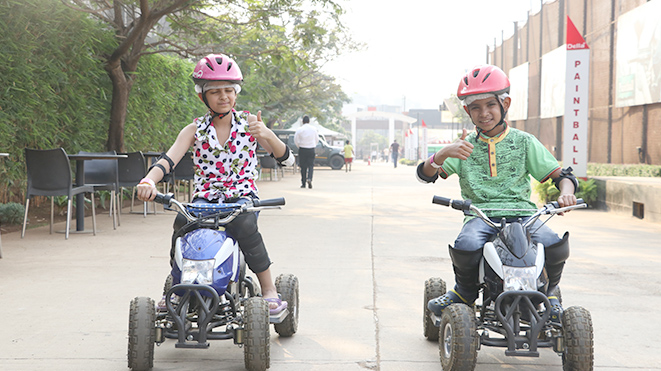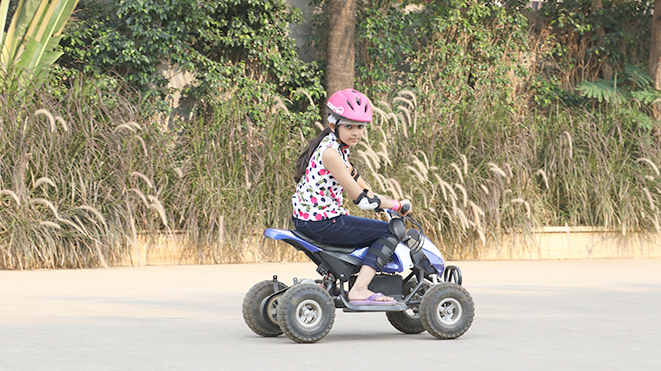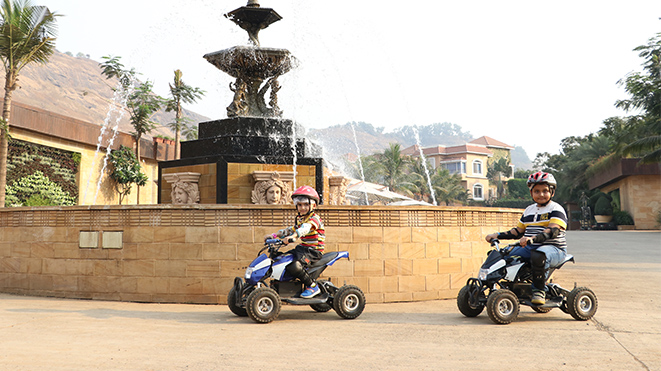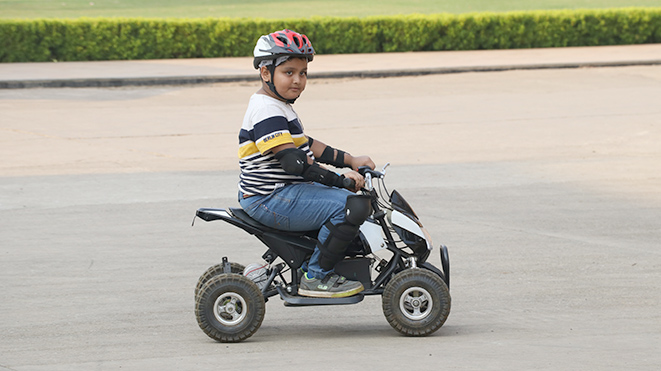 Activity
Battery Operated
Suitable age group
5 year +
Time taken for this activity
10 mins
watch it in action
Coming Soon!
safety measures
Children upto a weight limit of 25kgs can perform the activity.
Helmet, Elbow & Knee guard is provided and is to be worn at all times.
Safety brief is given by our Marshalls who will supervise the activity at all times.
The ATV is not to be riden at excessive speeds and no stunts are to be performed.
Note: All the adventure activities are professionally handled by our experts who educate our guest about the safety measures and usability of the activity with the help of our trained Marshals.