Foosball
location: Gaming Zone
Soccer lovers, a tabletop version of soccer awaits you. Turn rods fixed on top of a playing box and attached to miniature figures of players, in order to flick the ball and strike it towards the goal. Foosball seems like a pretty straightforward and easy concept. Spin, strike, team up with a friend and score your way to victory and claim the bragging rights. Don't be surprised if you get so excited you sweat a little bit from the excitement.Foosball is a great game to gather around as a family.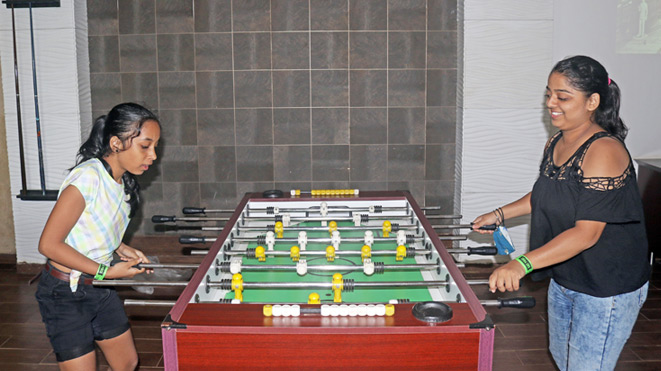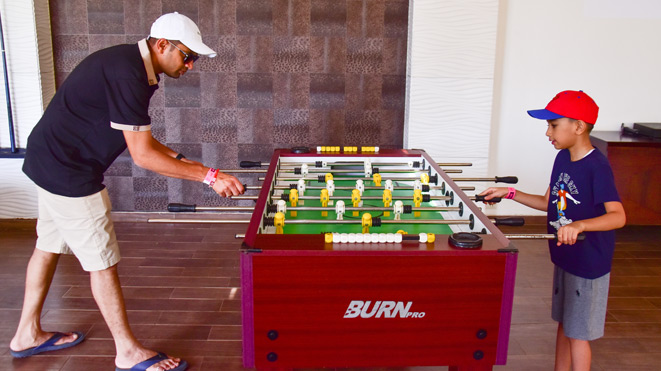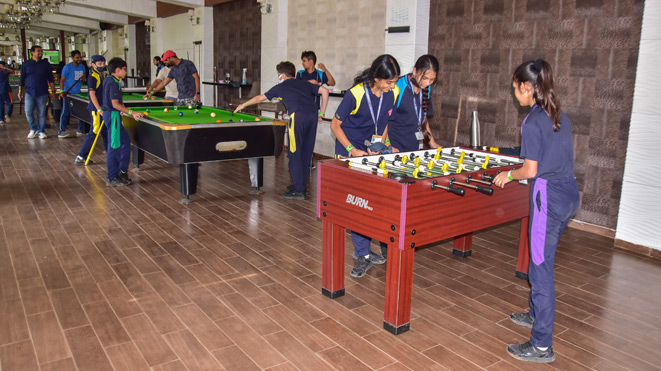 Suitable age group
6 years +
Time taken for this activity
10 mins
watch it in action
Coming Soon!
Note: All the adventure activities are professionally handled by our experts who educate our guest about the safety measures and usability of the activity with the help of our trained Marshals.