Flying Fox (500 ft.)
location: F Zone
Does soaring high into the skies sounds like fun? Well, now you can enjoy gravity and the full speed of air flow as you fly like a hawk over a distance of 500 ft in your secure harness. Bring along your fun-loving family members or adventure loving friends to the amazing activity of flying fox. Your excitement and thrill will know no bound as you zoom on the flight and enjoy the unrivalled experience of flying fox.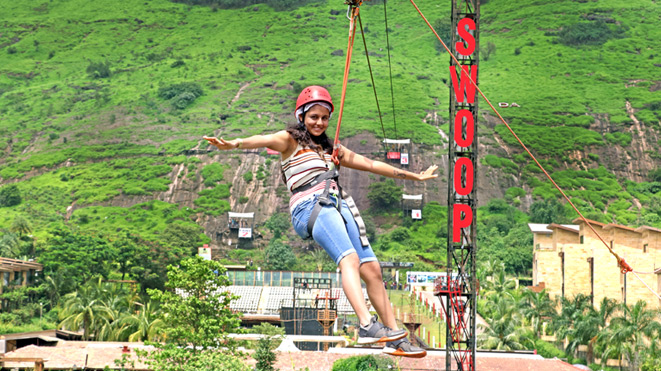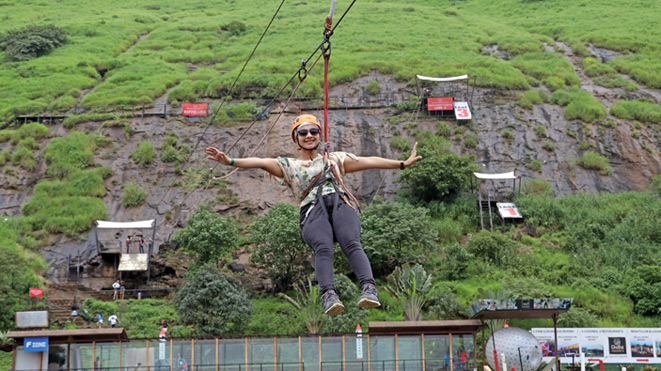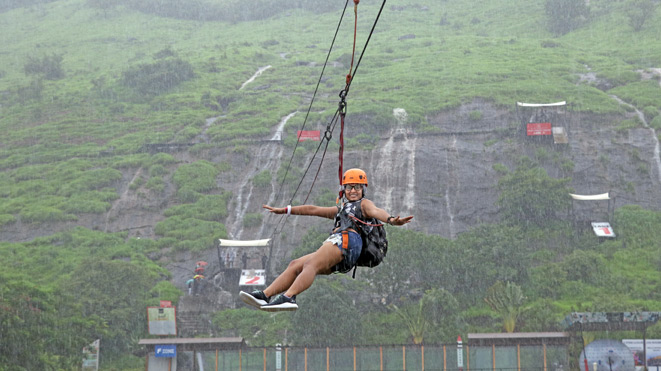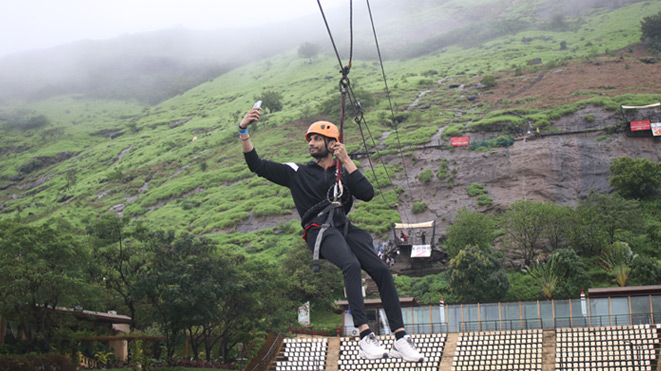 Suitable age group
6 years +
Time taken for this activity
10 mins
watch it in action
Coming Soon!
safety measures
Waist harness and helmet is provided and is it be worn at all times.
Wearing shoes is mandatory.
If you are pregnant, have a heart condition, neck or back problems, epilepsy, a neurological disorder you should not participate in the above activity.
You must not be under the influence of Alcohol, Drugs or any other substance that may affect your senses.
Note: All the adventure activities are professionally handled by our experts who educate our guest about the safety measures and usability of the activity with the help of our trained Marshals.