Della Shooting Range
location: C Zone
When you stare down the barrel of a gun, what matters is which side you are on. Live the excitement of shooting an open sight air rifle in a competition setting and feel your breath as you squeeze the trigger at Della Shooting range. This activity involves shooting over a distance of 10 meters from a standing position with a 4.5 mm caliber air rifle with a maximum weight of 5.5 kg. Test your skills as you compete with a group of friends or colleagues at the shooting range.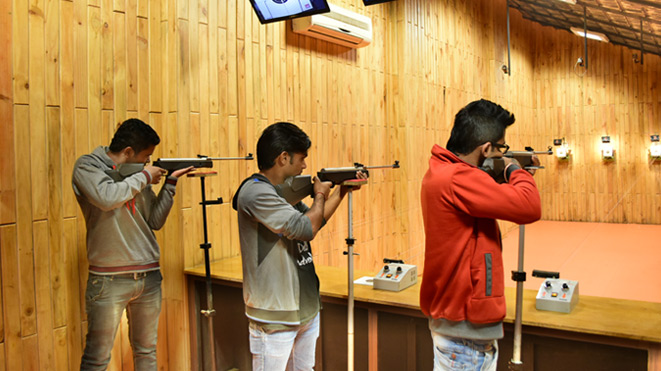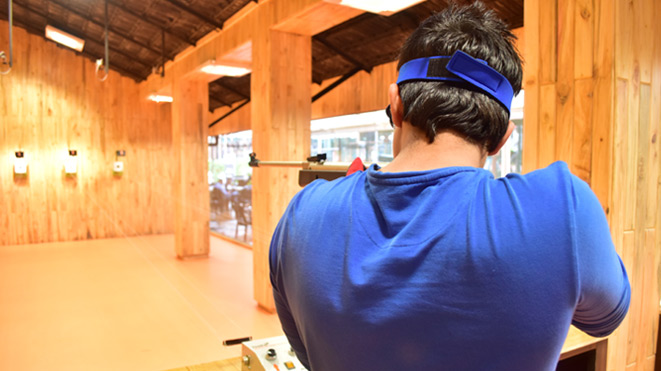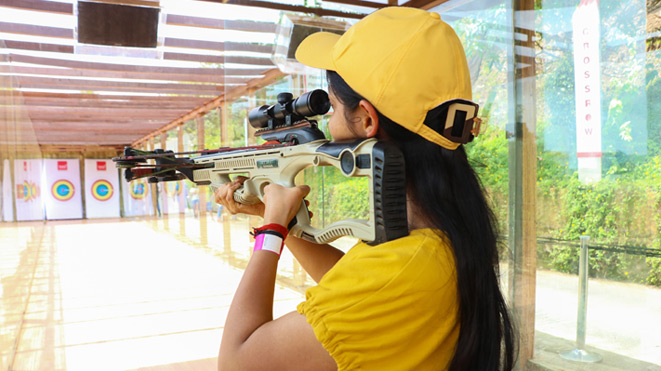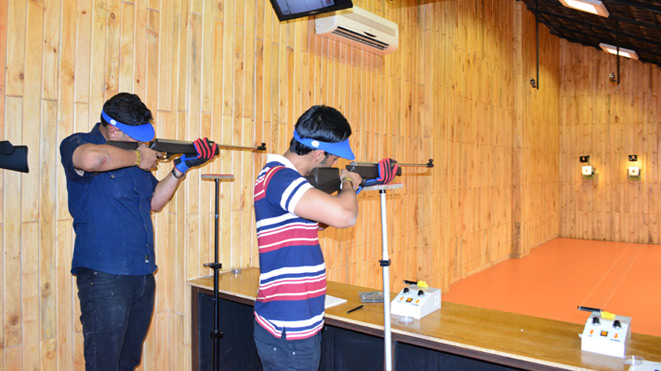 Activity
10 Mtrs, 5 shots
Suitable age group
10 years +
Time taken for this activity
10 mins
watch it in action
Coming Soon!
safety measures
Gloves, visors and a stand for resting the rifle are provided.
If you are pregnant, have a heart condition, neck or back problems, epilepsy, vertigo, a neurological disorder you should not participate in the above activity.
You must not be under the influence of Alcohol, Drugs or any other substance that may affect your senses.
Note: All the adventure activities are professionally handled by our experts who educate our guest about the safety measures and usability of the activity with the help of our trained Marshals.