Della Gyro
location: C Zone
We will twist, flip and wrap your body and make you experience gravity like never before. Get along 3 friends and feel the adrenaline rushing when we turn your world upside down and round & round in this thrilling mind bendingly fun activity. 4 people moving in a gyroscopic fashion, multiplies then fun factor, which reflects in loud screams and laughs. Well, don't worry at all, it's a completely safe and scientifically designed with enough safety features.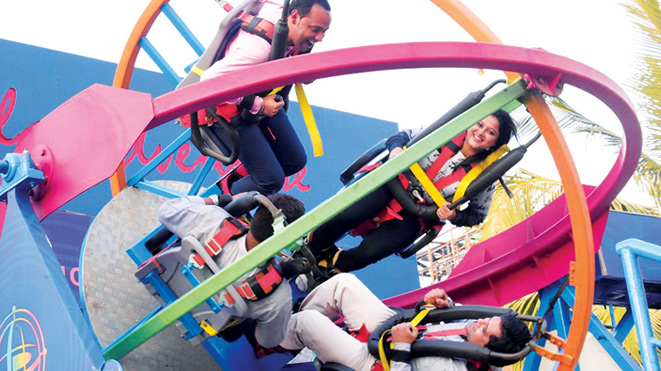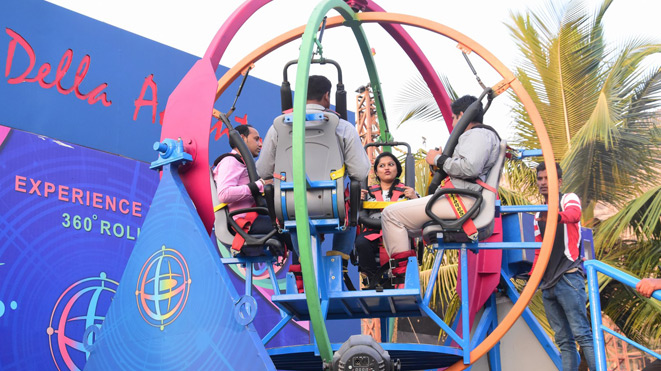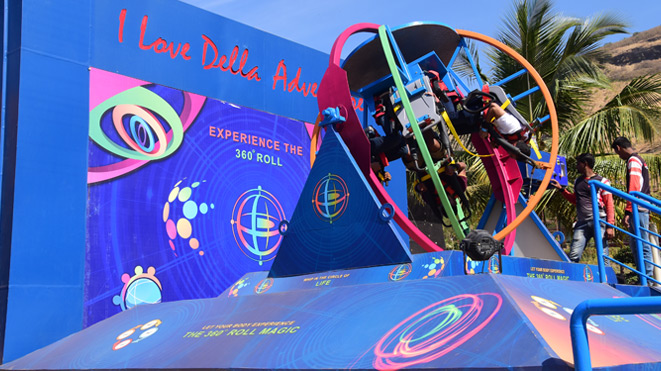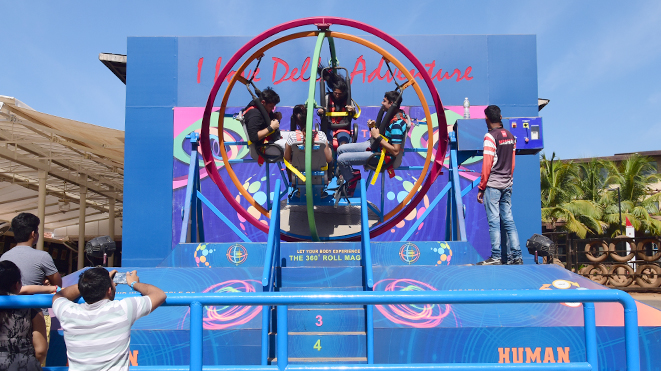 Suitable age group
10 years +
Time taken for this activity
10 mins
watch it in action
Coming Soon!
safety measures
Overhead harness and seat belts to secure you to the seats are provided and are to be worn at all times.
If you are pregnant, have a heart condition, neck or back problems, epilepsy, vertigo,motion sickness, a neurological disorder you should not participate in the above activity.
You must not be under the influence of Alcohol, Drugs or any other substance that may affect your senses.
Note: All the adventure activities are professionally handled by our experts who educate our guest about the safety measures and usability of the activity with the help of our trained Marshals.