Dart Board
location: Gaming Zone
The most popular BAR Game ever and the quintessential boy's game to show off skill, dexterity and gain points and adoration all in one throw! Whether you are a recreational or serious dart player we have the darts for you! Dart board is a game of skill for those with a keen eye and a steady hand! Dart board is a fun, social game that has been around since ages. The enduring popularity of darts may be due to the fact that it is a sport that combines talent, skill and even a bit of luck. Watch the flight in anticipation as it hits the bull's eye.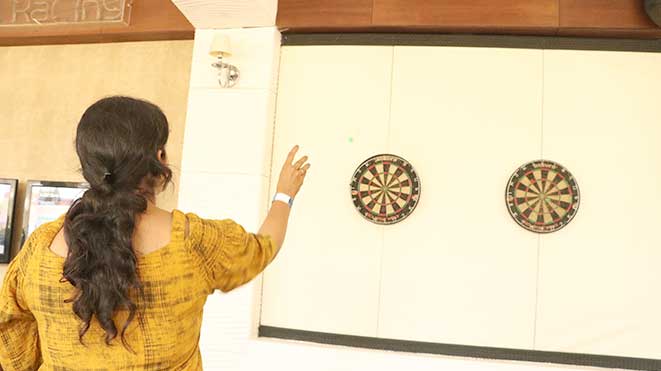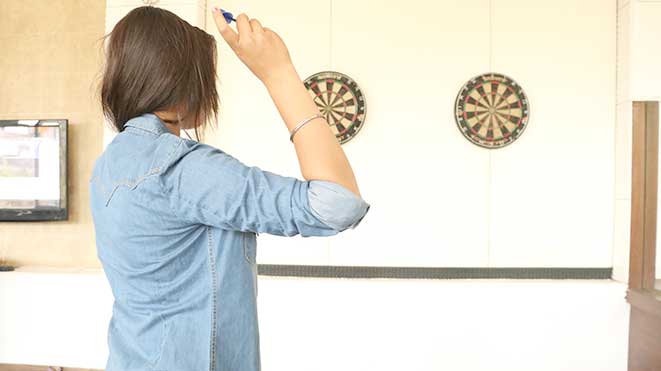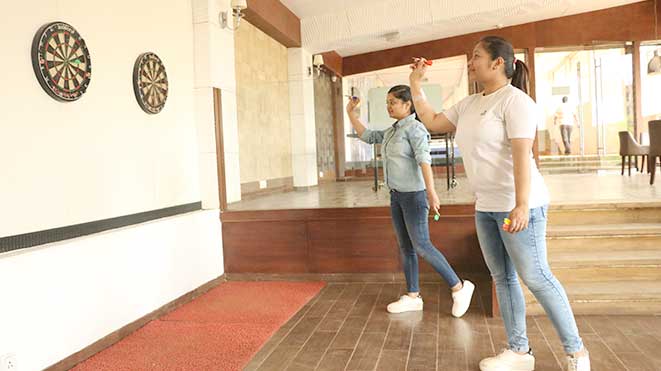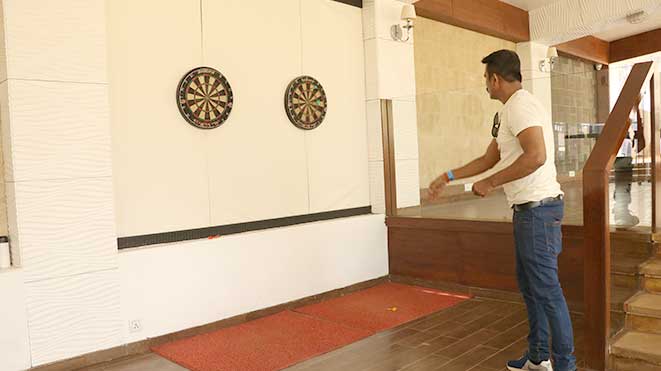 Suitable age group
6 years +
Time taken for this activity
10 mins
watch it in action
Coming Soon!
Note: All the adventure activities are professionally handled by our experts who educate our guest about the safety measures and usability of the activity with the help of our trained Marshals.