Bungee Trampoline
location: A Zone
Kids, enjoy the thrill of bungee jumping with the fun of a trampoline! On the Bungee trampoline kids can make fantastic jumps to a height of 6 meters, performing various tricks, flips and somersaults and have a memorable time of their lives. Here's an activity that the kids won't let their parents pass up. Defying gravity, strapped into the bungee harness, kids will be jumping higher than ever before. An adventure on all of its own!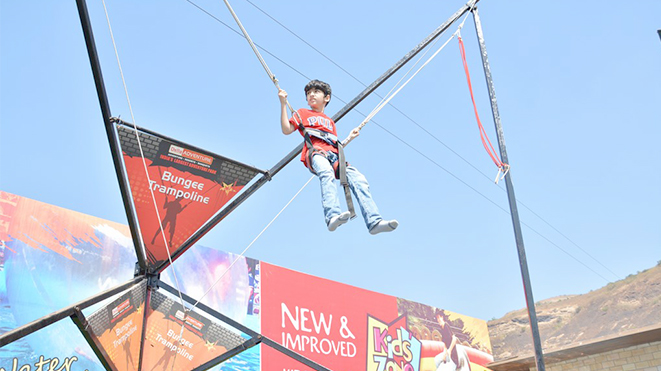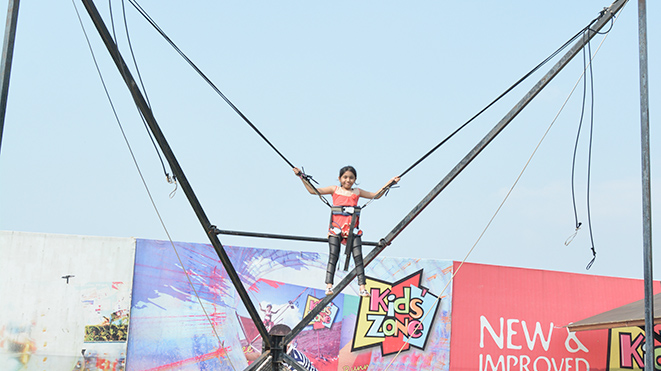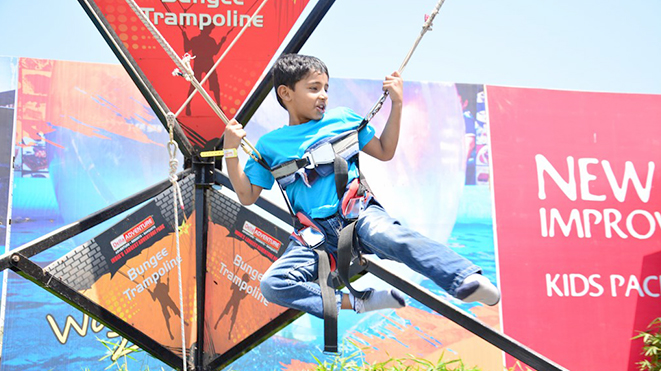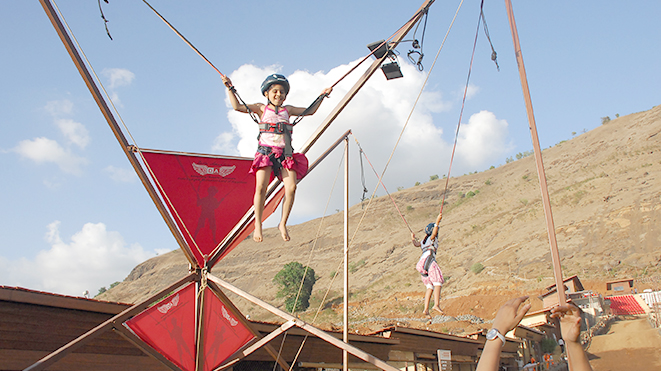 Activity
Bungee Trampoline
Suitable age group
2.5 years + (harness could fit)
Time taken for this activity
10 mins
watch it in action
Coming Soon!
safety measures
For kids upto 4.6' height.
Max weight 40kgs.
Harness will be provided.
Note: All the adventure activities are professionally handled by our experts who educate our guest about the safety measures and usability of the activity with the help of our trained Marshals.