Blowgun
location: C Zone
Blow Guns are fun, but did you know they are also used as effective hunting tools? Feel your primitive side with this ancient weapon as you shoot at targets using a real world Blow Gun with darts. You will be surprised at the speed at which the dart flies out of the gun like a bullet. All you have to do is inhale really deep and then blow! If you have tried shooting the blowgun then you have experienced how absorbing and satisfying it is and how it can lead to hours of fun.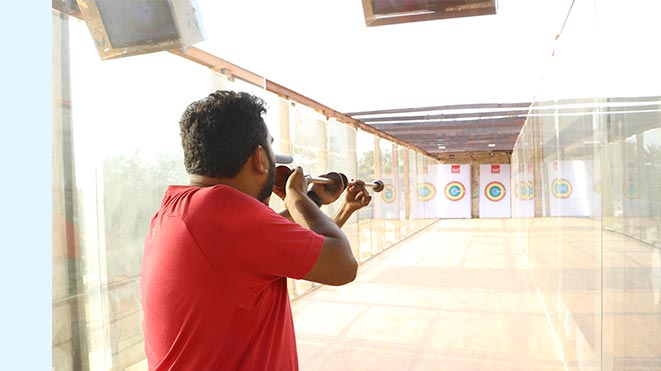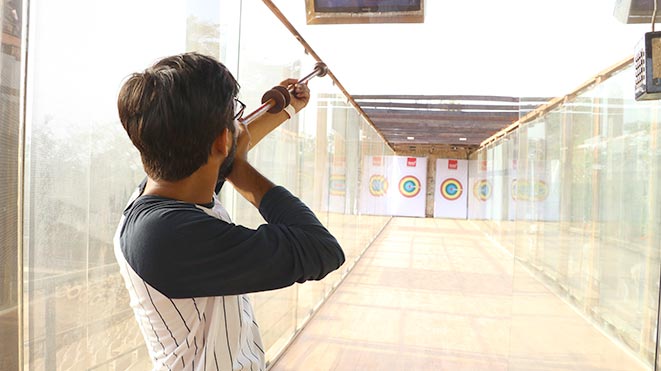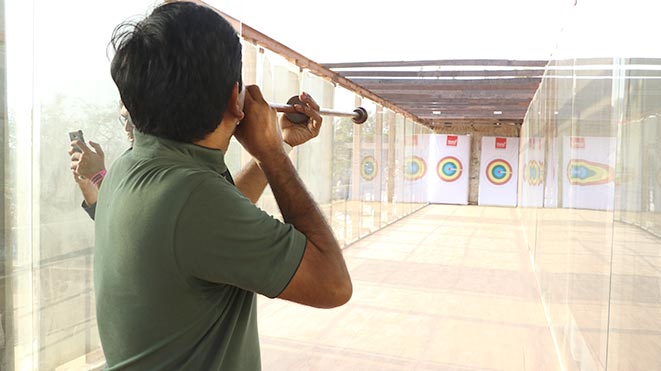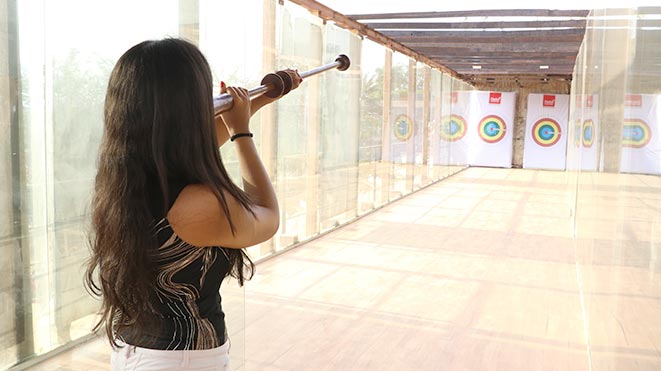 Suitable age group
10 years +
Time taken for this activity
10mins
watch it in action
Coming Soon!
safety measures
If you are pregnant, have a heart condition, neck or back problems, epilepsy, a neurological disorder you should not participate in the above activity.
You must not be under the influence of Alcohol, Drugs or any other substance that may affect your senses.
Note: All the adventure activities are professionally handled by our experts who educate our guest about the safety measures and usability of the activity with the help of our trained Marshals.