Archery- Compound Bow
location: C Zone
Archery is a challenging task that requires focus and is a good way to test your precision. This is a great activity to compete with friends or colleagues and inculcate a feeling of constructive competition. You will get five arrows to score over your opponent. Just aim, stretch and shoot. Releasing an arrow, watching it fly, and hearing it strike a target can relieve stress. Archery is an age old sport and with new technology a redefined experience is what we bring to you.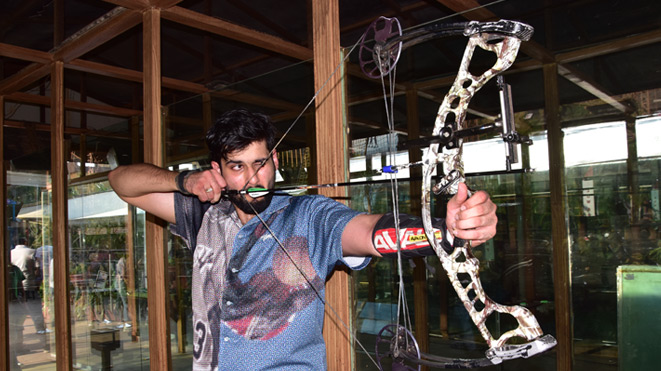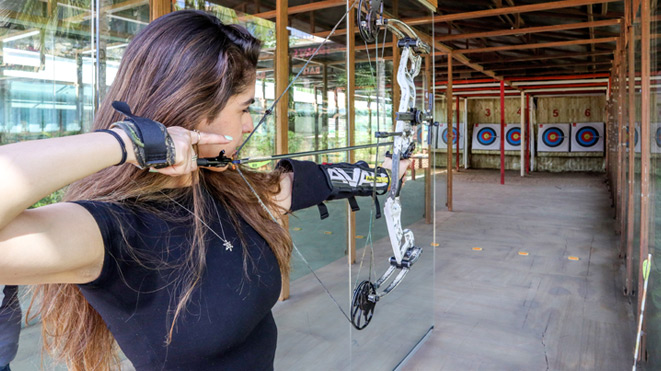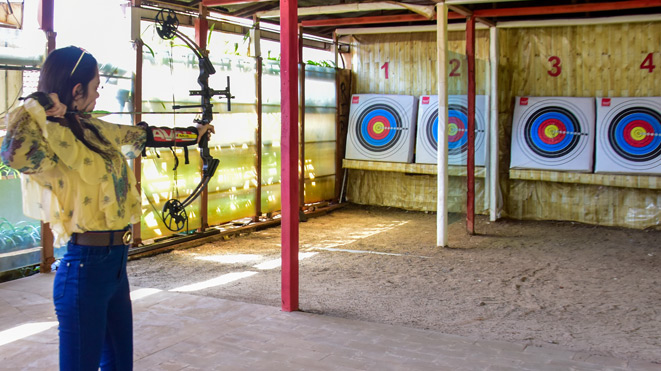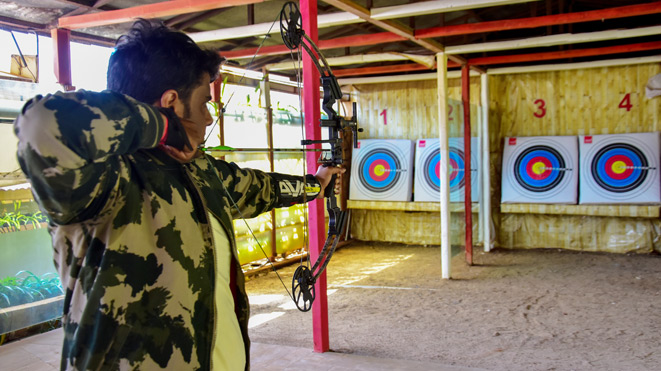 Activity
5 shots per person
Suitable age group
10 years +
Time taken for this activity
10 mins
watch it in action
Coming Soon!
safety measures
If you are pregnant, have a heart condition, neck or back problems, epilepsy, a neurological disorder you should not participate in the above activity.
You must not be under the influence of Alcohol, Drugs or any other substance that may affect your senses.
Note: All the adventure activities are professionally handled by our experts who educate our guest about the safety measures and usability of the activity with the help of our trained Marshals.