Aqua Zorb
location: A Zone
Adventure-hydro fanatics – this one is for you: experience the absolute THRILL of rolling down a hill, with a one-of-a-kind specially designed zorb filled with one and a half feet deep water. Aqua Zorbing is incredibly fun, thrilling and unforgettable. Come on, who doesn't like the idea of rolling downhill inside a transparent water filled giant ball? Aqua Zorb allows you to slide around inside while rolling down the hill and prevents you from going upside down. It is fun as it sounds and you'll surely love it.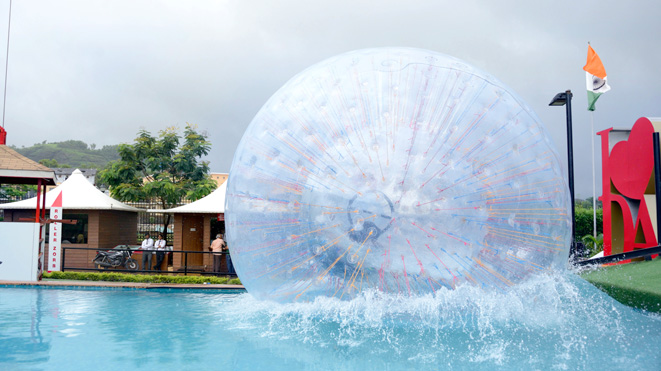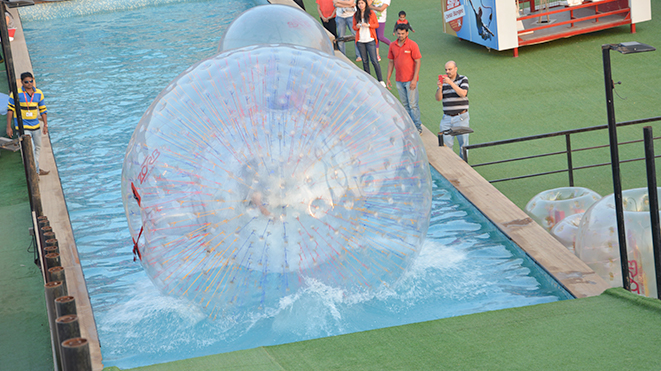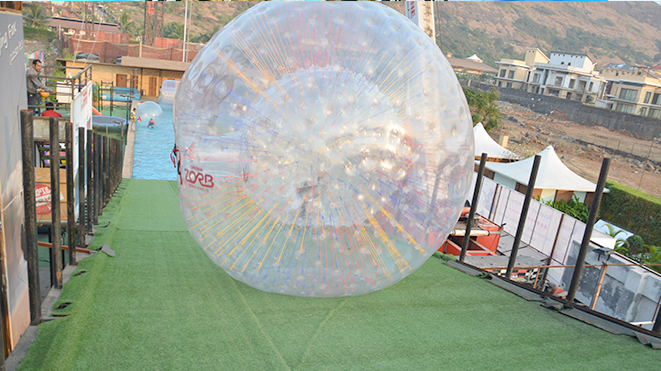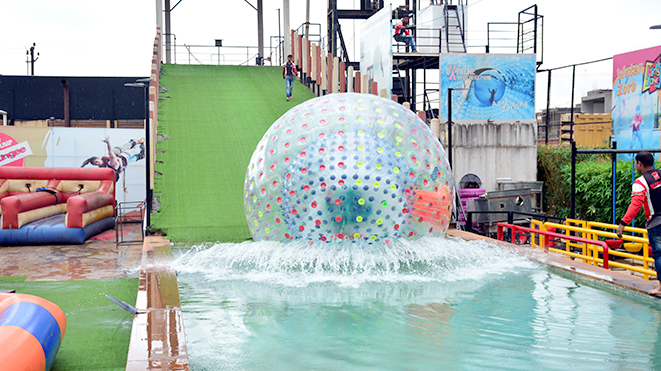 Suitable age group
6 years +
Time taken for this activity
10 mins
watch it in action
Coming Soon!
safety measures
Max weight 90kgs.
If you are pregnant, have a heart condition, neck or back problems, epilepsy, vertigo, a neurological disorder you should not participate in the above activity.
You must not be under the influence of Alcohol, Drugs or any other substance that may affect your senses.
Note: All the adventure activities are professionally handled by our experts who educate our guest about the safety measures and usability of the activity with the help of our trained Marshals.